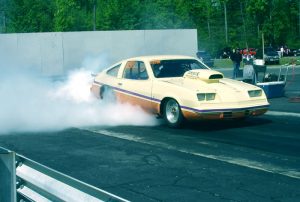 Camcraft is a full-service Camshaft grinder offering new and reconditioned camshafts and related parts to engine rebuilders and racers throughout most of the United States, Canada, and Puerto Rico. The business began as a division of R & R Automotive in 1983 and supplied medium and large engine rebuilders on the East Coast with reground automotive camshafts for their rebuilt engines.
Early customers included Noble Rebuilders in Easton, Recon and Jarco in Philadelphia and Capitol Cities in Richmond. Later years saw a move into the diesel market, supplying prototype cams to Mack Truck's Manufacturing center and regrinding cams for Mack trucks Reman Center. Industrial and antique markets became an important part of our business. Camshaft also offers the most extensive coverage in the industry for aftermarket Marine cams.
Today, Camcraft utilizes the services of a world renowned camshaft designer and consultant with over 45 years of experience to assist us in serving the racing market.
He has supplied us with some of the most modern cam designs in the industry. In the decade Camcraft has powered dozens of Oval Track racers to Track Championships and helped Tom Lindsay's " Built for Business" capture the national Modified Semi Truck Pulling Title several years in a row. Camcraft is also well known across the country for their Antique Tractor Puller cams.
Camcraft is the only manufacturer to offer a catalog devoted to antique performance cams. It covers Flathead Fords, Nailhead Buicks, Y block Fords, 348 & 409 Chevys and more. We also have a catalog for factory performance cams.
Save